Wes Towers – Website Marketing Zealot
Speaker Bio:
Wes Towers' mission is to empower a new breed of entrepreneurs with cutting-edge websites that attract more leads, graphic design that converts more sales and systems that multiply results affordably and fast.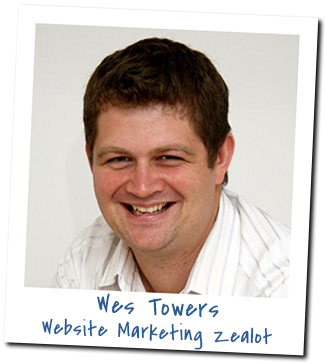 After completing his Bachelor of Visual Arts (Graphic Design/Multimedia) at the Federation University Australia in 1999, Wes moved to Sydney. Working in marketing agencies ignited his passion for online marketing and, returning to Melbourne a few years later, Wes launched his own business. Omnific Design now serves many clients as a marketing-based website specialist.
Wes enjoys educating and partnering with small business owners, marketers and entrepreneurs through workshops, seminars and one-on-one training. He also provides website design, development and Search Engine marketing services.
His skills and capabilities include visual and conceptual creativity and an ability to apply marketing principles to new or existing websites. He also has an excellent knowledge of Search Engine Optimisation, response-based web design and technical experience in website design and development. Wes possesses the ability to explain web marketing principles without the "techy speak" and explains DIY Search Engine Optimisation strategies businesses can easily implement themselves.
His workshops and keynote presentations give entrepreneurs and small business owners practical strategies to improve their websites from a marketing perspective. He highlights simple yet powerful strategies that can be implemented at little or no cost to the small business owner. Attendees are also informed of the latest trends and changes in the online world.
Marketing online has changed over the years, particularly in recent times with Search Engines making significant changes. Many businesses are applying poor quality strategies that could potentially cause more harm than good. Wes highlights the tactics to avoid and the strategies that can be implemented by the small business owner to improve traffic, leads and online sales.
Presentation Topics
Marketing Websites
Lead Magnets
Small Business Marketing
Search Engine Optimisation
Branding
Keynote Presentations
Cracking the SEO Code
Small Website Tweaks that Create Massive Results
Marketing on a Shoestring Budget
Rates
Please note, these rates are indicative only. We will custom quote for your specific needs, factoring in location, audience size, resources required etc.
Keynotes: $2000 – $4000
Half Day Workshops: $1000 – $2000
Full Day Workshops: $1500 – $3000